Description
Here comes the most ergonomically designed handheld mod made to date!
Fast and furious, lock and load, it is 225W Mag Mod! You can pull the trigger to vape.Mag has large HD color screen that displays specific data.
And it uses the new revolutionary TFV12 Prince tank, which has an unprecedented super large capacity–8ml.
With all new and powerful vaping cores this Prince ensures you will have a great experience.
We have also incorporated a patented tank locking mechanism that ensures a perfect seal.
When the MAG meets the PRINCE you will be pleasantly surprised!
*Requires 2 x 18650 Batteries which can be found HERE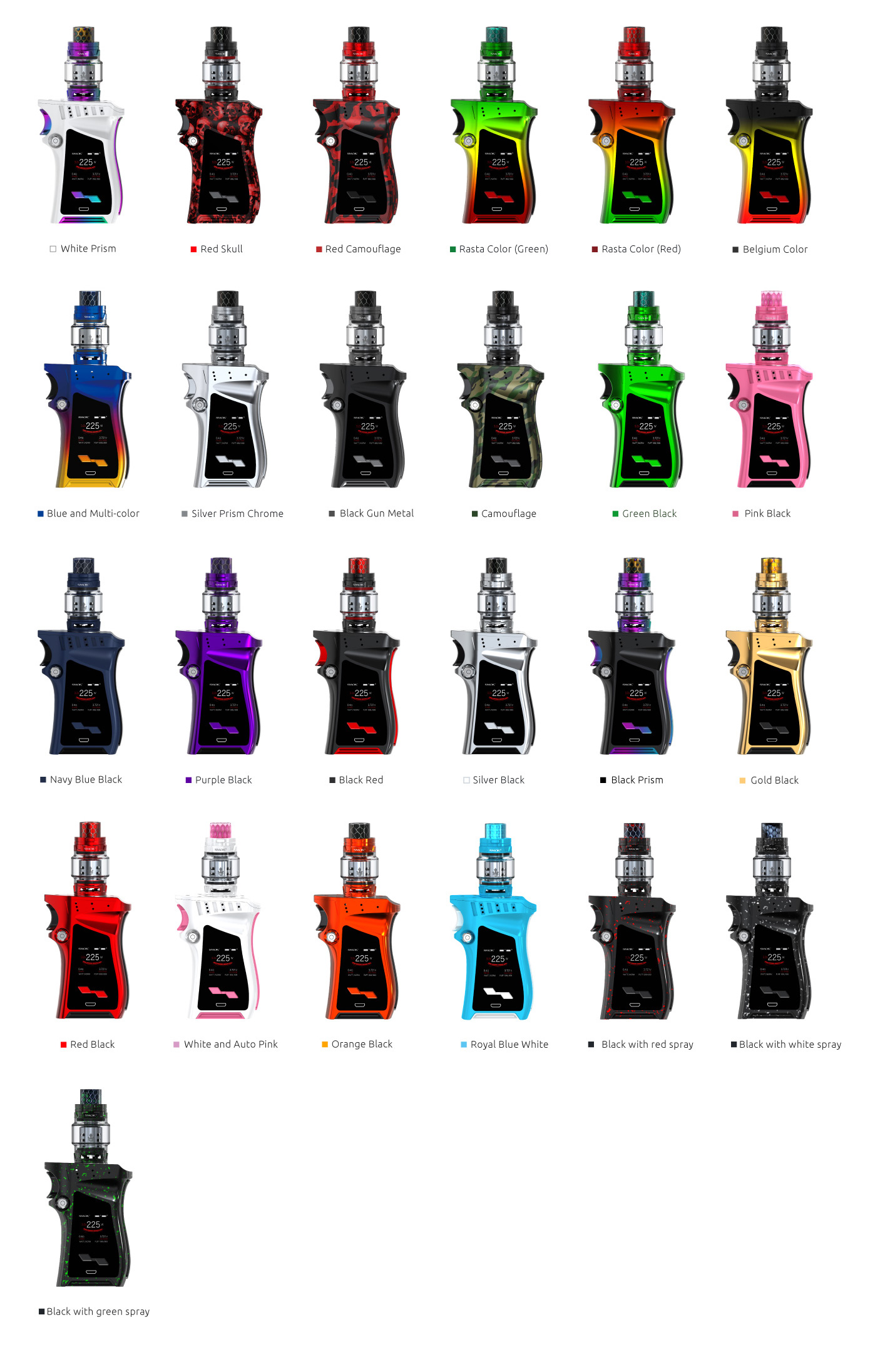 THE KIT INCLUDES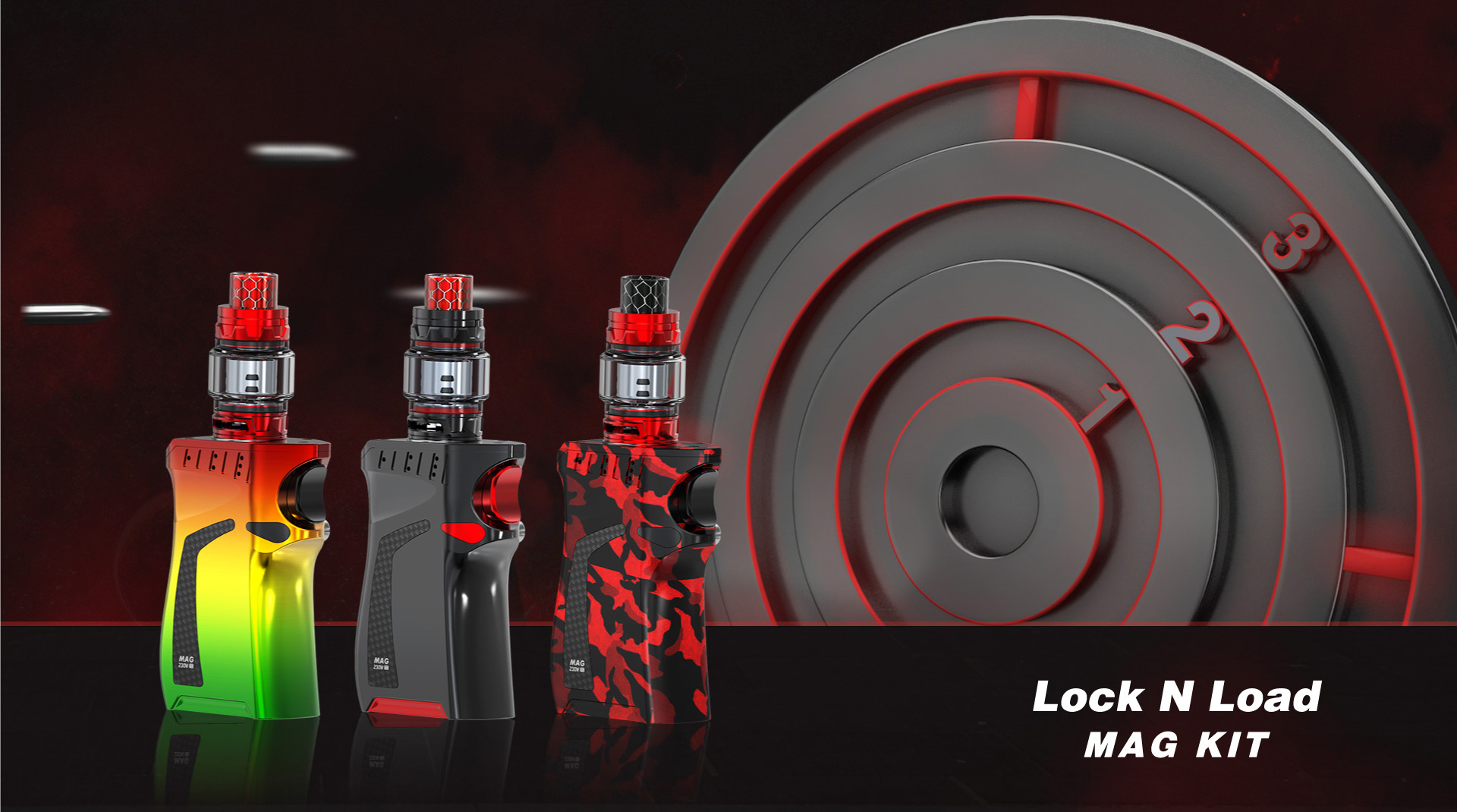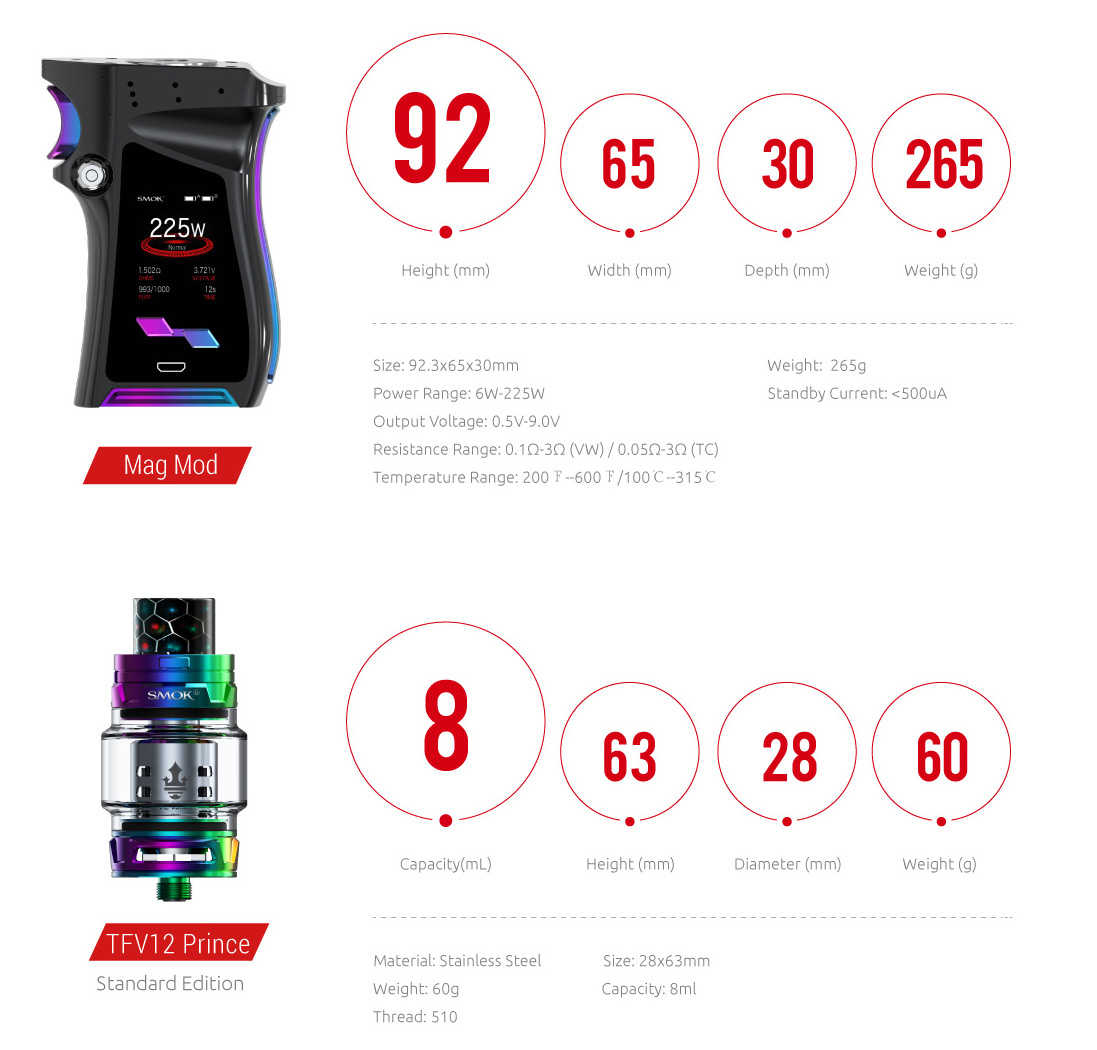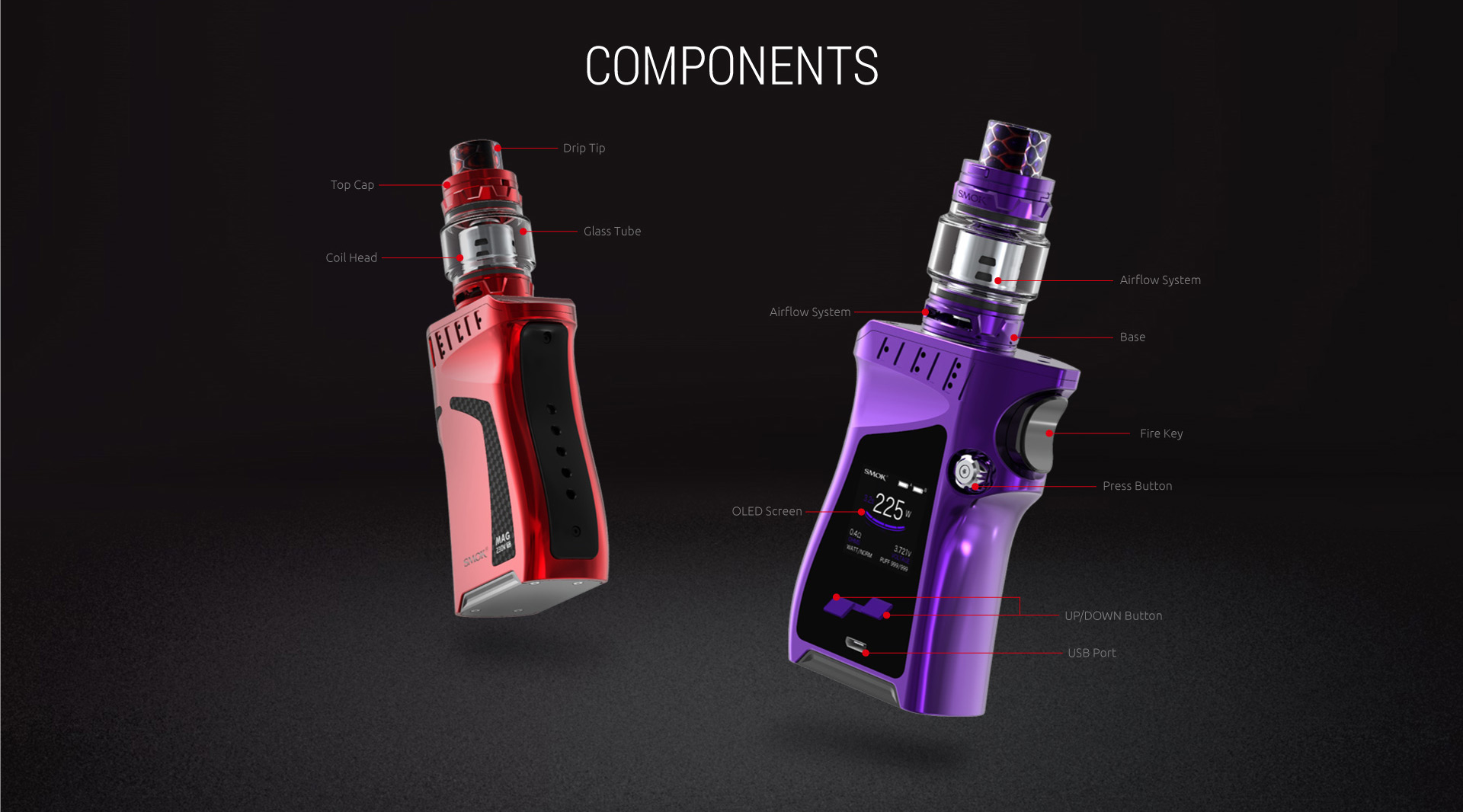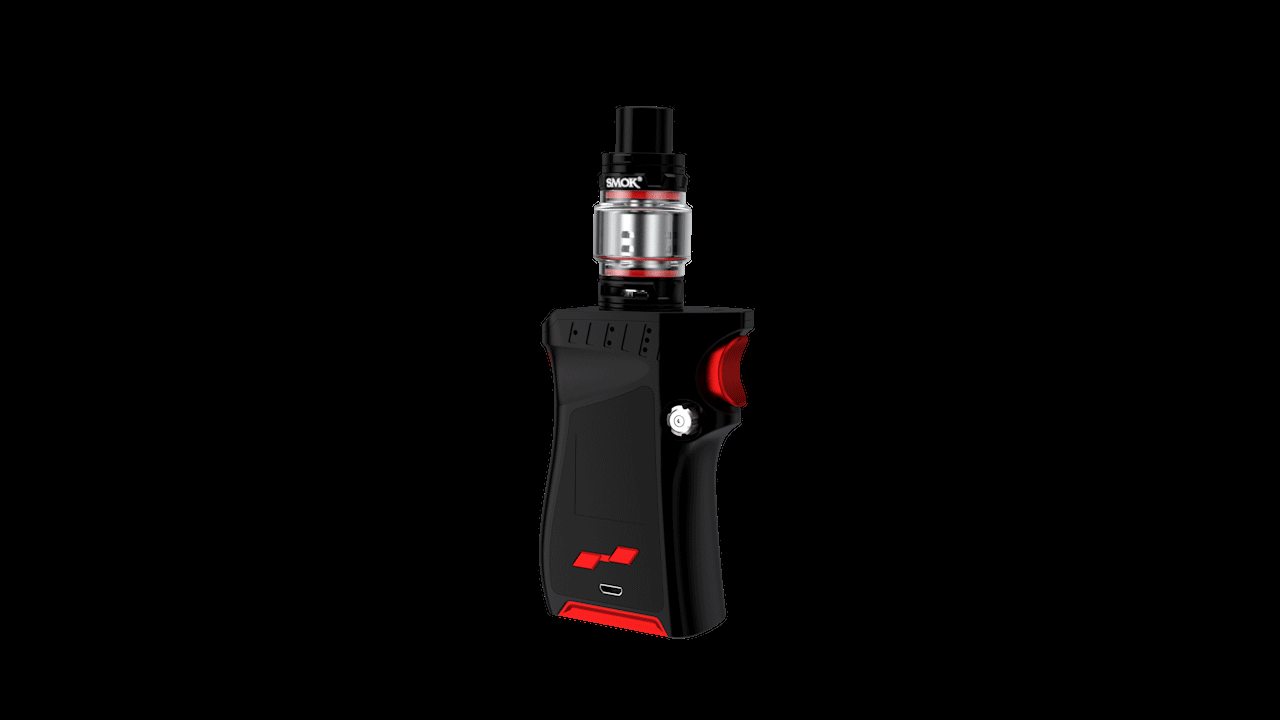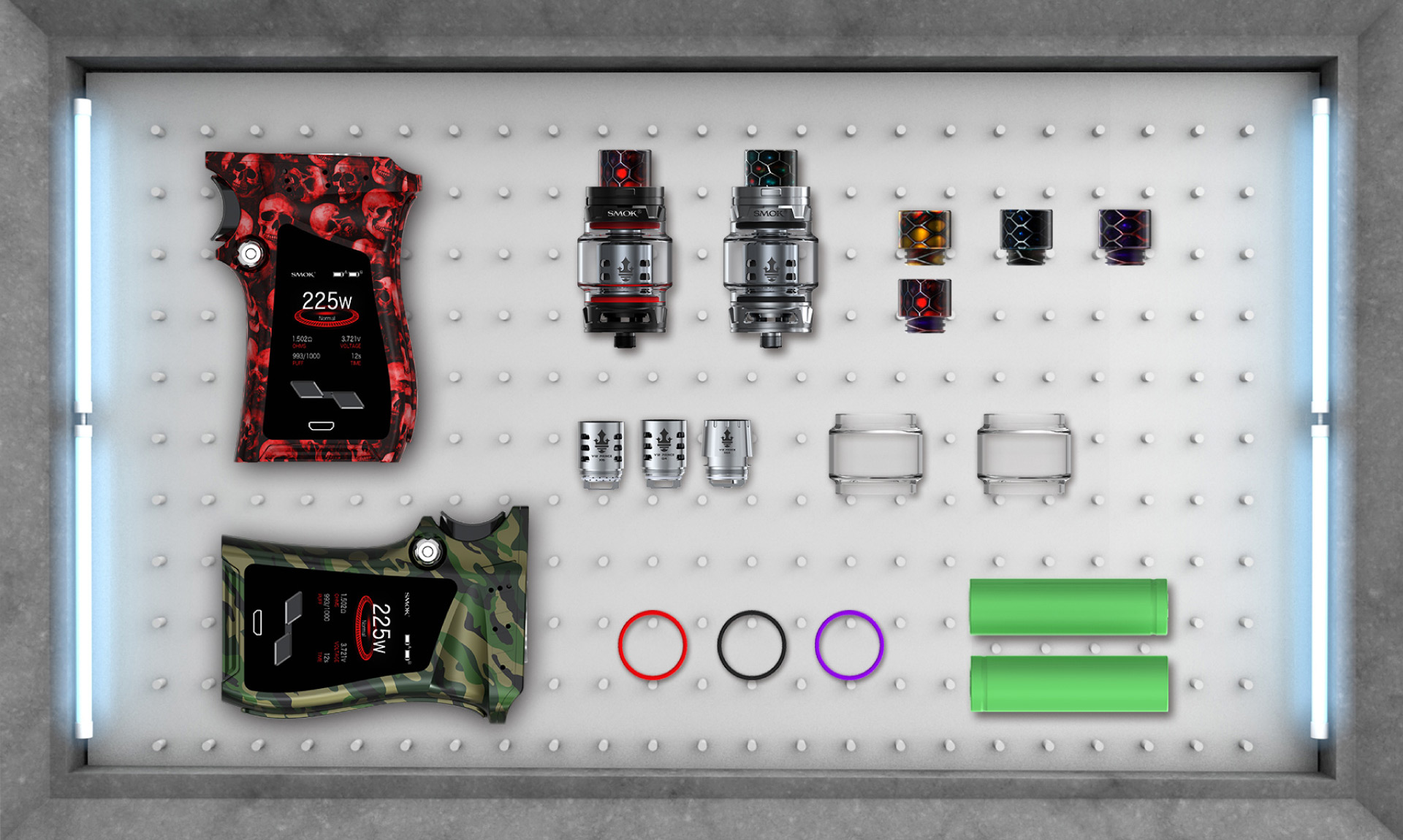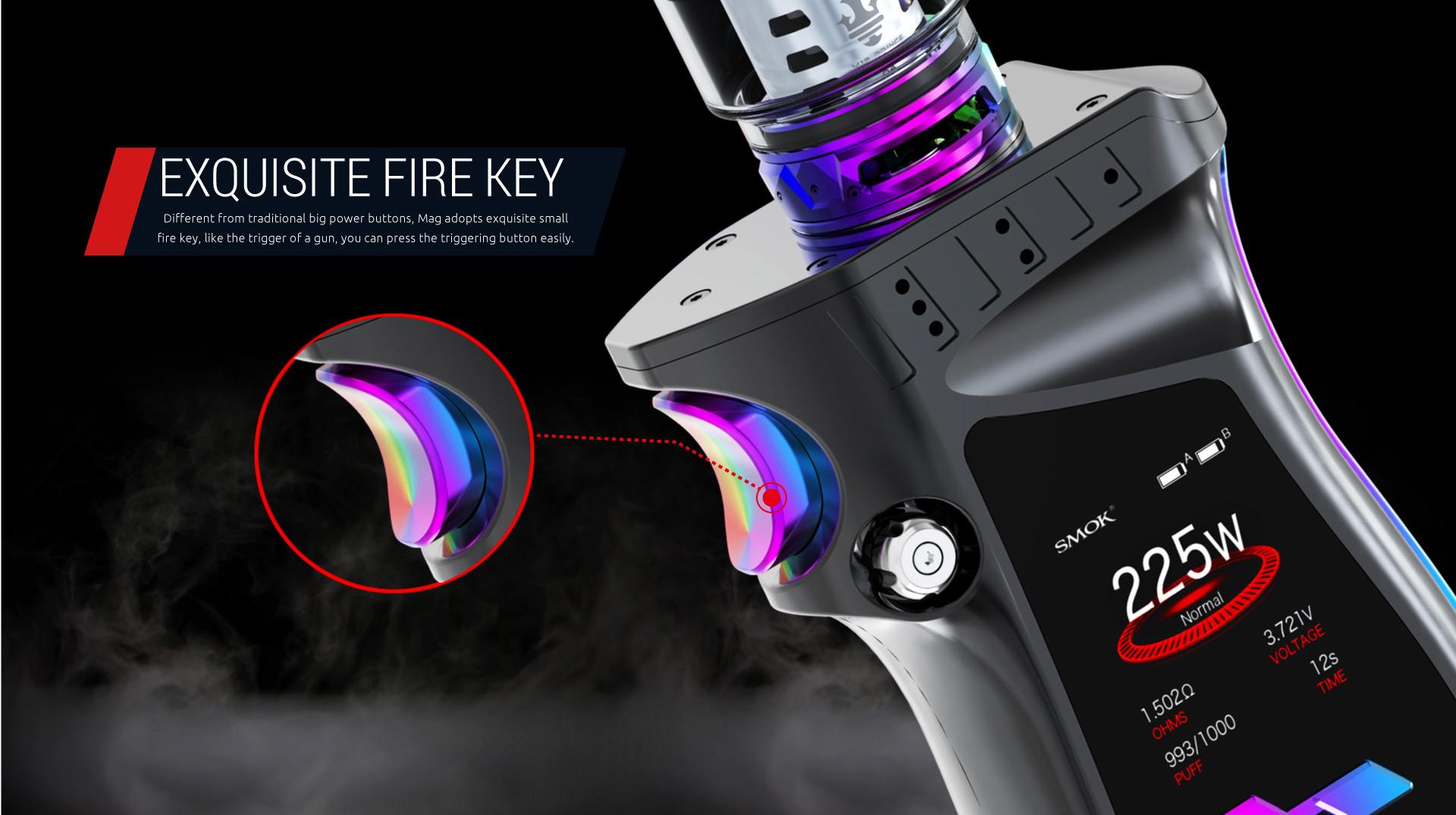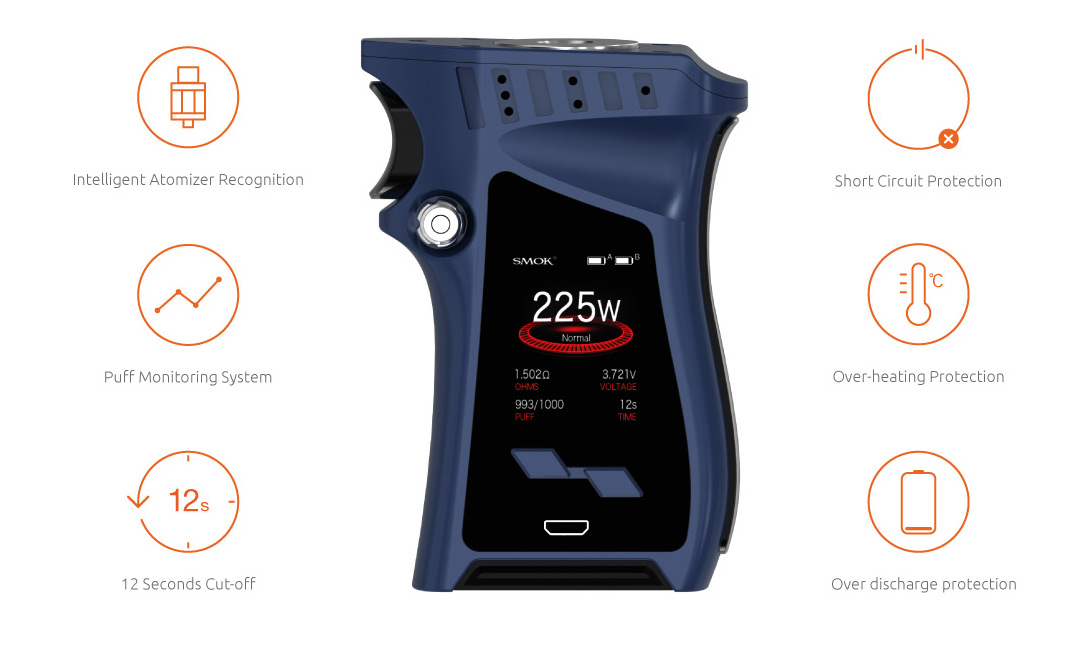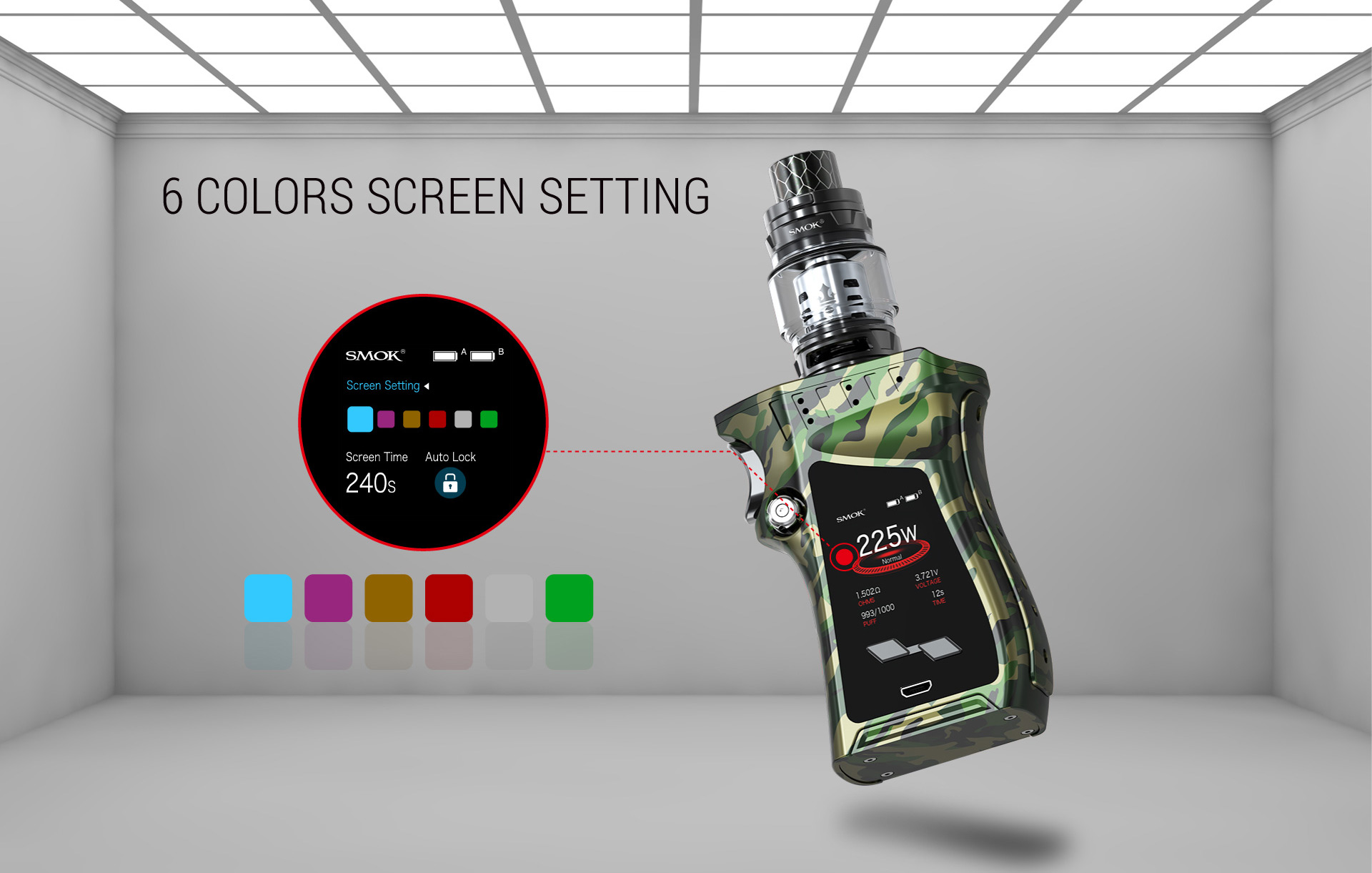 One of the most enjoyable perks of vaping is that there is so much choice on flavour and customisation options available. Here at FabVape we strive to cater for everyone. We stock all sorts from sweet fruity well known flavours to desserts and treats. Using only the best ingredients and manufactured here in the U.K, Customers can be sure they will get the most pleasurable experience possible.
FabVape also sell E-liquid concentrated shots, perfect for making DIY Vape juice.
Here is a great guide on how to make your very own DIY E-liquid